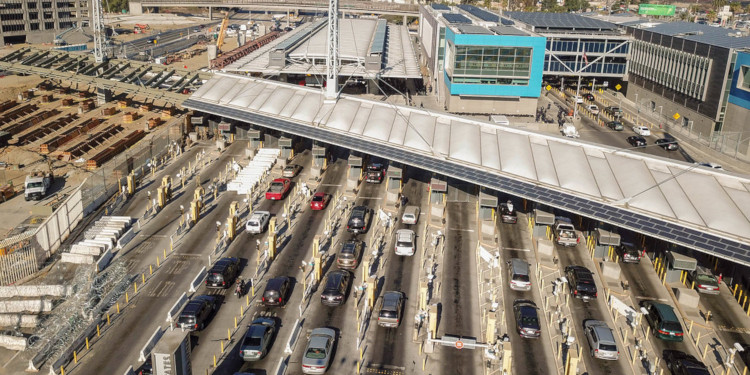 President Trump made news this month when he threatened to the close the U.S.-Mexico border in an attempt to address the large numbers of migrants seeking asylum in the United States. While the president has backed off that idea for now, it's worth considering how macro trends and market challenges on the southern border have been accelerating for some time. During the past year, the United States has faced internal and external challenges and the results have been disappointing.
Recently, for example, it was announced that the number of undocumented migrants stopped at the southern border might be as high as 1 million by the end of 2019. If so, this would be twice as many as the number last year and 140% increase over Trump's first year in office. Former DHS Secretary Kirstjen Nielsen called the situation a "real-life humanitarian and security catastrophe" with numbers trending from "bad to worse." This is what I would call a macro trend.
It is entirely possible that slowing the flow of individuals entering the United States or shutting down U.S. border crossings would not stop the vast majority of unauthorized arrivals, who mostly cross illegally between ports of entry or border crossings. A market challenge is that these efforts might halt or slow down the flow of trade between the United States and Mexico, which totaled $611 billion in 2018—or $1.67 billion per day.
For the fruit and vegetable industry, it might be particularly devastating since these products are especially perishable. According to U.S. Department of Agriculture data, about 40% of fruits and vegetables come from Mexico, and in 2016, Mexico produced 91% of all avocados consumed in the United States.
At the end of 2018, a port in San Diego (San Ysidro) was closed for six hours to prevent a large group of migrants attempting to cross from Tijuana. According to the U.S. Chamber of Commerce, this closure cost $5.3 million in lost revenue.
Today, wait times at San Ysidro would be considered long for many of us. According to Customs and Border Protection, passenger vehicles entering the United States in Standard Lanes at 2 PM PDT were waiting 75 minutes. It was even longer for those in ReadyLanes, waiting 80 minutes. The point is that with the same volume, these wait times would be even longer and the economic costs would be high should CBP slow down or stop the flow of trade. This could in turn encourage people to make even fewer trips (due to long wait times), compounding the economic cost over time.
One of the greatest challenges across all aspects of homeland security is balancing public safety and security against economic costs and consequences. Even as the number of people arriving at the southern border increase, it is important to appreciate the outsized costs that would result from shutting down ports of entry.
And besides, the vast majority of illegal immigrants do not cross at ports of entry—they cross between them.