While President-elect Trump and his team interview potential cabinet and other Executive Branch officials for the new administration, drawing the vast majority of breathless news coverage, there are thousands of other positions that need to be filled. These are the roles that direct the day-to-day operations of the federal government, and at many cabinet agencies, none are more operationally important than the Deputy Secretary.
At the Department of Homeland Security, the role of the Deputy Secretary (known as "S2") has generally been that of a Chief Operating Officer. Each previous DHS Deputy Secretary brought different experiences and skills to the position; some had a military background, some were lawyers and prosecutors, and others had previous federal agency experience. All of them had abilities that complemented the skills of the DHS Secretary with whom they served.
The next DHS Deputy Secretary needs to be able to do the same thing and more, maintaining the confidence of the entire workforce at a time of the greatest uncertainty in the country since the Department came into existence in March 2003.
This is not so much about who can best implement President-Elect Trump's policy initiatives (because there are many others who will have that as their primary responsibility) as it is about ensuring operational continuity and security effectiveness as the new political and policy team makes the transition. President-elect Trump can only make his campaign goals come true if his administration's agencies work efficiently and effectively.
Each of the individuals listed below have that ability. I have no sense whatsoever that these folks are, in fact, interested in or are being considered for any position at DHS or elsewhere. This is not intended to be an exhaustive list of qualified people, and it is not my intention to rank any of them in order of merit. Yet, any of these six individuals are outstanding public servants in their own right and deserve serious consideration as the next DHS Deputy Secretary.
Kevin McAleenan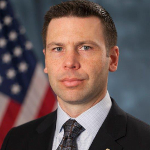 Kevin McAleenan is currently the Deputy Commissioner of U.S. Customs and Border Protection, overseeing the component's 60,000 employees, constituting the largest federal law enforcement agency in the country. He previously held several leadership positions at CBP and its legacy agency, the U.S. Customs Service, including as Area Port Director of Los Angeles International Airport, directing CBP's border security operations at LAX and 17 other airport facilities.
Few individuals in government today have the knowledge of border security and trade issues that McAleenan does. He understands the operations of CBP from top to bottom. He thinks strategically and acts tactically. He is universally respected, both inside DHS and on Capitol Hill. McAleenan may be one of the smartest individuals in CBP leadership, but he is genuinely humble and doesn't try to intimidate people with his intellect. In an agency where there are far too many people who "know" how to do things but cannot actually "do" them, McAleenan is a doer. He is someone who finds a way to get things done, based upon his team-oriented approach to problems. Appointing someone with McAleenan's experience and temperament would be a morale-booster for DHS, something desperately needed at an agency traditionally at the bottom of the federal employee viewpoint survey.
Jonathan "Jock" Scharfen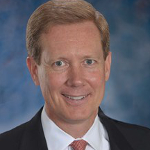 Jonathan "Jock" Scharfen currently serves as vice president of international operations for Northrop Grumman's Technical Services sector. Before joining Northrop, Scharfen served initially as the Deputy and later as the Acting Director of the U.S. Citizenship and Immigration Services (USCIS.) He has served as Chief Counsel/Deputy Staff Director of the House International Relations Committee, and during his Marine Corps career, he served as Deputy Legal Adviser on the White House National Security Council staff
Scharfen's experience at USCIS alone, which came at the height of calls for reform in immigration laws and processing of immigration claims, gives him insight that would allow him to bring an expertise that few others have on the new Trump Administration's signature campaign issue. But Scharfen's White House and Capitol Hill experience also give him a horizontal, cross-cutting view of homeland and national security issues that makes him uniquely qualified to be S2.
Although he has the physical and intellectual discipline that a Marine officer requires, Scharfen's leadership style is based more upon collaboration than intimidation. He is mission focused and, like McAleenan, is a "doer." His friendly demeanor and deep appreciation for how systems work together create an atmosphere where people want to work on his team. Scharfen sets such a high personal standard that excellence in performance is the baseline for everyone who works with him. When you add his private sector experience to his government and operational experience, Jock Scharfen has all the right skills to be effective.
Tom Atkin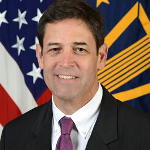 Tom Atkin is Acting Assistant Secretary of Defense for Homeland Defense and Global Security at the Department of Defense, responsible for advising the Secretary of Defense and Under Secretary of Defense for Policy. My fellow Security Debrief contributor Rich Cooper wrote of Atkin in September:
"While [Atkin] may have "Acting" in front of his present title, there is nothing acting or temporary about Tom Atkin's performance. His many positions and accomplishments include: a distinguished 30-year USCG career; serving as Chief of Staff to Adm. Thad Allen during the Hurricane Katrina emergency, where he helped the New Orleans and surrounding Parishes get back on their feet; creating the USCG's Deployment Operations Group (DOG); and a tenure at the National Security Council. Atkin is known for building rapport among diverse interests to serve mission goals. Like his friend and mentor Thad Allen, Atkin is a lifelong learner who is not afraid to ask questions or start a conversation to get smarter on topics he needs to understand."
I would add that as one of the youngest Admirals in the U.S. Coast Guard, Atkin is no ordinary "Coastie." He exudes a "quiet leadership" style that is admired by all who work with him. He understands that homeland security-related intelligence must be viewed through both an operational and a policy lens. His Hurricane Katrina duties gave him a clear appreciation of the important role that prepared local and state officials bring to the table when there is a "bad day." Atkin also knows what it means to work on resolving a humanitarian crisis in the midst of a hostile-media environment – giving him the context to grasp the need for community and national resilience like no one else on this list.
As the person who stood up the White House office of Transborder Security, Atkin knows firsthand about working with state, local, tribal and international partners to secure U.S. borders. Atkin's main strength is to be a leader of leaders who gets the task done right the first time, no matter the circumstances. He would be a great S2.
Kathy Kraninger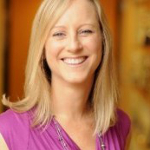 Kathleen Kraninger is currently the Republican Clerk for the Subcommittee on Homeland Security at the Senate Committee on Appropriations. Before that she served as a Professional Staff Member of the Senate Homeland Security Appropriations Subcommittee and in a similar position for the Appropriations Subcommittee on Homeland Security in the U.S. House of Representatives. She has also as Deputy Assistant Secretary for Policy (Screening Coordination)/Director of the Screening Coordination Office at DHS, overseeing all facets of planning and implementing significant screening programs, such as the Western Hemisphere Travel Initiative, Secure Flight, and the Transportation Worker Identification Credential program. She also supported TSA checkpoint operations and policies, visa policy, and CIS transformation initiative. Kraninger also served as a Policy Advisor to DHS Secretary Ridge.
There is arguably no person outside of the DHS front office with a broader or deeper understanding of DHS operations than Kraninger. Period. Full Stop. From the earliest days after the 9/11 attacks, when Kathy was part of the team that helped stand up the Transportation Security Administration at DOT, to her current position at Appropriations Subcommittee, Kraninger's knowledge of budgets, programs, processes and personnel is second to none.
She has worked on the Hill for both authorizers and appropriators, for both House and Senate committees, and she knows the workings of DHS inside and out. She helped standup the Screening Coordination Office, has run programs at TSA and has developed and implemented policies. Her work ethic is prodigious. Her friendly demeanor often masks her intensity in preparation and execution. She has an infectious laugh that puts others at ease while, at the same time, possessing the ability to ask the toughest questions to get at underlying truths. She is not intimidated when the need arises to "speak truth to power," yet the recipient knows that her genuine and sincere desire to inform the decision-making process is never personal or petty, but professional in tone and protective of the mission. Each of these skills would serve her well as the DHS Deputy Secretary. The fact that she has all of them, and more, makes her an ideal choice.
Phil Anderson


Dr. Phil Anderson is the Chief Operating Officer of ANSER, an independent public service research institute. Before that for nine years, he served as director of the Homeland Security Studies & Analysis Institute (HSSAI), the first congressionally chartered, federally funded research and development center (FFRDC) for homeland security, operated by ANSER on behalf of DHS.
There are a very limited number of people who have a thorough, current understanding of the challenges DHS faces across the entire homeland security enterprise. Anderson is one of those few individuals. There are many people who are specific subject matter experts in immigration, cybersecurity, critical infrastructure, and transportation, tourism and trade issues. Anderson has a horizontal understanding of where each of the homeland security components fit together with each other and across the inter-agency.
Anderson is a retired Marine. Like Scharfen, he also leads through collaboration instead of intimidation. A deeply religious man and leader in his parish, Anderson does not compromise his principles for political expediency. Phil creates the atmosphere where accountability is embedded into everything that his team works on. Yet, instead of throwing a temper tantrum when something goes off course, he finds a way to turn a problem into a teachable moment. That is why he is requested as a professional mentor and respected as a friend by everyone with whom he has worked, both in government and the private sector. Adjectives used to describe Anderson generally include "organized," "disciplined," "trusted," "ethical," and "honorable." His background gives him an understanding of every aspect of the DHS mission. He knows what makes an effective Chief Operating Officer, and he would serve as the next Deputy Secretary of DHS with great distinction.
Greg Hill

Greg Hill is a Principal at The Chertoff Group. Before that, he spent more than a decade in public service in both the legislative and executive branches, including as Majority Chief of Staff for the House Committee on Homeland Security.
Given the high profile, negative public comments by some folks at The Chertoff Group about Donald Trump during the campaign, it is highly likely that the new administration will not look favorably upon any offer of help from anyone associated with them. If that situation becomes true, and I'm certainly not saying that it should be, Hill should be an exception to that belief. Not only does he have the confidence of House Homeland Security Committee Chair Michael McCaul, but he has a broad range of operational and policy experience in and out of government.
He also has the benefit of having served in multiple executive and legislative branch roles, giving him both experience and context that few others possess. Similarly to everyone else on this list, Hill is well liked and widely respected. He would bring a keen financial analyst's mind and a keen political understanding of "the art of the possible" that would serve DHS and the new Secretary well. Should McCaul be tapped as the new DHS Secretary, Hill would make an excellent Chief of Staff or Executive Secretary, rather than becoming Deputy, as his key skills would likely overlap with those of McCaul. However, should McCaul stay in Congress, Hill deserves strong consideration as S2.