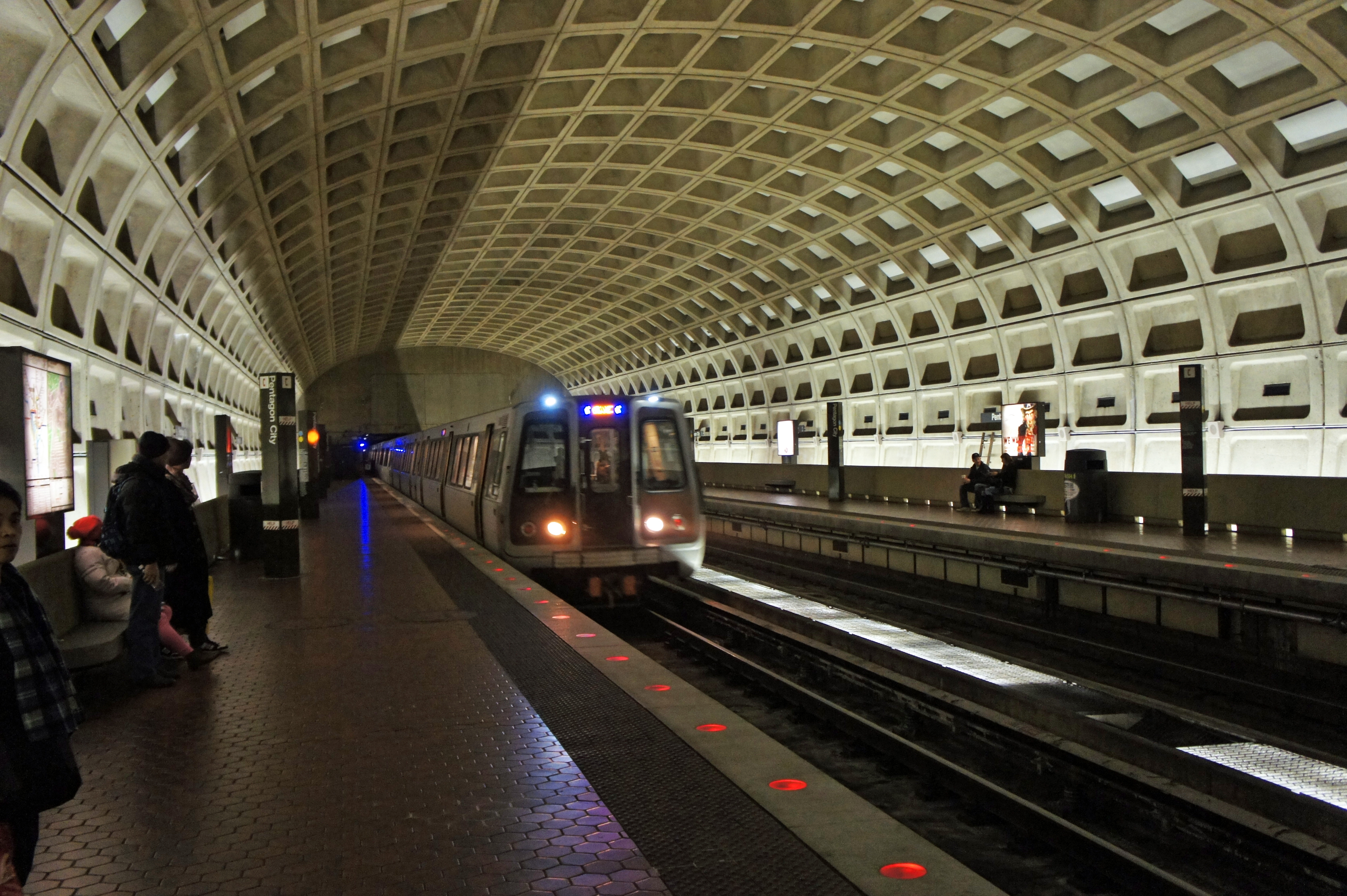 When it comes to the capitol of national dysfunction, the nation's capital, Washington, DC, is an elevated category unto itself. For as bad as congressional operations and poor political behavior are on display any day of the week, it is the public transportation system—the Metro—that is by far the unenviable top benchmark for poor management, lousy governance, underfunded maintenance and undependability.
For long-time passengers and observers, the Metro system has often been an excuse-riddled joke (and often derided as such). As a result, public confidence in Washington's subway system is at its lowest point where daily passenger safety is legitimate concern every time a train closes its doors to carry people to their next stop. From station fires, arcing insulators, smoke filled tunnels, train breakdowns, unrepaired and under-maintained infrastructure, as well as inoperable emergency radios, the entire system is teetering towards collapse.
Fortunately, because of its new leadership, Metro has initiated Operation SafeTrack, a yearlong effort to overhaul the subway's entire infrastructure. But even this 12-month exercise will not give the system the suite of full care, attention and resources it deserves. Metro's leadership, along with regional officials, are working to put those efforts and resources in place to give the system what it truly needs, but there is one critical issue that I have not seen discussed, and it speaks to the overall public safety of the Metro system—the state of Metro's and the region's emergency management plans.
Most people and organizations can perform on a good day when conditions are at their best, but it's those truly epic "bad days" when dependability and performance are most important. Given how poorly Metro has been performing on its "good days," is there any reason to believe it will be able to perform under even the most horrific of conditions?
Anyone who lived in the National Capital Region during the September 11 attacks remembers the enormous challenges the area faced as nervous residents tried to make their way home. As cars flooded the roads and traffic ground to a halt, Metro found itself equally challenged in trying to get people out of the city.
Today, we are more aware of the evolving, dynamic, and deadly risks and threats that terrorists can present in a city, particularly its transportation systems and networks. It is a true blessing that Washington has not been added to the list of cities that have suffered transportation-system attacks, including London, Madrid, Paris, Brussels, Bangkok and others. But with Metro now at its most vulnerable and public confidence in the system so low, more needs to be done to make the system emergency resilient while also educating the riding public about its readiness and safety for the worst of circumstances.
Metro absolutely has its hands full in trying to repair itself for regular daily use, but now is the exact time to bake in enhanced resilience and emergency management systems, processes and technologies. It is also the exact time to engage Metro's ridership, the general public, and regions' first responders about their roles, responsibilities and expectations, to ensure the system is as safe and secure as possible.
Nearly 15 years after the 9/11 attacks—and hundreds of millions of dollars spent on equipment, training, personnel and so much more—residents of the National Capital Region have every right to expect that emergency radios will work, emergency lighting in stations and tunnels are operable, and Metro personnel and first responders know their roles. While I don't have any polling to prove this, I'm more than willing to bet that public confidence in these areas is almost as poor as public expectations in Metro's overall timely performance.
Talking about what is being done in these areas is essential to rebuilding public confidence for the beleaguered subway system. Implementing the right tools, technologies and systems to make it more resilient is also essential to confidence building.
While these things will not diminish the very real threat that the system faces from those people who would do harm to innocents, it will diminish the larger impact they might otherwise achieve and give passengers a great chance at survival. That's not an unreasonable expectation for any passenger to have in any transportation system, but when it's the system of the capitol of the Free World, it should be the ultimate metric that the world envies, rather than fears.